Rage R51000 X-treme 2-blade Broadhead 2.3"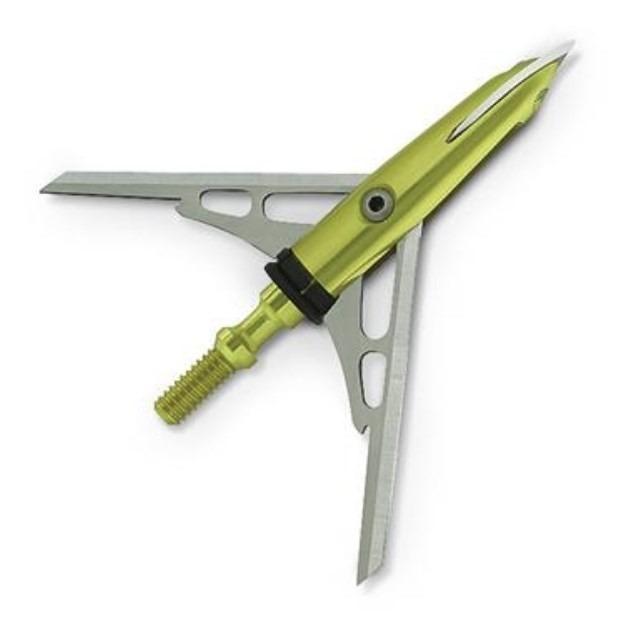 Rage R51000 X-Treme 2-Blade Broadhead 2.3" 3-pk
The Rage X-Treme. With a 2.3-inch cutting diameter, the sweeping blade angle on the new X-Treme maintains kinetic energy longer and penetrates deeper than any other blade, and produces larger entry and exit wounds for even better blood trails. This new broadhead is uniquely designed with a single-bevel blade that improves bone- and tissue-cutting performance on even the toughest of prey.For dependable blade containment and deployment at all times, the Rage X-Treme has been designed with with the newly patented Shock Collar. This new design will ensure that your blades will remain in place until that ultimate moment of truth. The new Rage X-Treme broadheads are easily recognizable by their yellow ferrule design, and they were designed for use with bow draw weights in excess of 60 pounds.
Item Info
| | |
| --- | --- |
| Item ID | 285027-0 |
| UPC | 853616003664 |
| Brand | Rage |